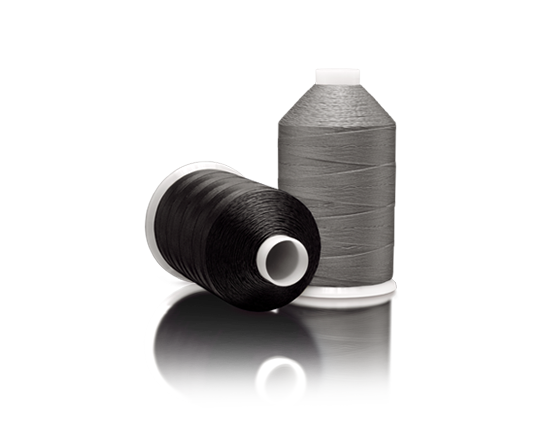 Strongbond+
Polyamide 6.6 continuous filament, bonded
the robust, bonded sewing thread for Automotive
excellent abrasion resistance
for seams with maximum durability
best sewing performance, also for multidirectional sewing
| | | | | | |
| --- | --- | --- | --- | --- | --- |
| Ticket no. | Tex no. | Make-up | Number of colours | Needle size (in Nm) | Needle size (in No.) |
| 20 | 135 | 2000 m FS | on request | 150-170 | 23 |
| 30 | 90 | 5000 m FS | on request | 120-140 | 19-22 |
| 30 | 90 | 7500 m FS | on request | 120-140 | 19-22 |
| 40 | 70 | 4000 m FS | on request | 110-130 | 18-21 |
| 40 | 70 | 8000 m FS | on request | 110-130 | 18-21 |
| 40 | 70 | 12000 m FS | on request | 110-130 | 18-21 |
Main application:
Seatbelts
Steering wheels
Trim & interior
Strongbond+ is an automotive sewing thread made from bonded polyamide 6.6 continuous filament.
Strongbond+ is a robust, bonded sewing thread for automotive. This sewing yarn has outstanding colour fastness due to special dyestuffs and is used for seams with maximum durability. Strongbond+ offers best sewing performance, also for multidirectional sewing.
Strongbond+ the special sewing thread for the automotive industry is available in three tickets, 20, 30 and 40.
Strongbond+ is a sewing thread used for automotive applications such as sewing thread for trim & interior, as sewing thread for steering wheels, or as sewing thread for seatbelts.