Our Responsibility –
holistical responsibility for sustainability
The AMANN Group consciously assumes responsibility for employees, customers, society and the environment worldwide. As a member of the United Nations Global Compact, we are fully committed to its ten universal principles and the vision of an economy that is inclusive, sustainable and for the benefit of all.
As a globally active family business, we are leading the way with our commitment to produce sustainably, fairly and safely worldwide. We take responsibility as an employer and manufacture globally according to uniform, high standards in our own production facilities. We focus on resource-efficient and ecologically responsible production, and with our Lifecycle and Recycled product lines, we can offer our customers sewing threads that meet the highest standards of a circular economy and recycled materials.
People & Community
We want to create the conditions for a fair, safe and appreciative working environment with scope for development for every employee worldwide and see ourselves as part of the local community at our locations. We take responsibility as an employer worldwide: Our 2,500 employees with 35 different nationalities are employed by AMANN and work according to European standards in our production and sales companies worldwide. The basis for our cooperation is the "AMANN Code of Conduct".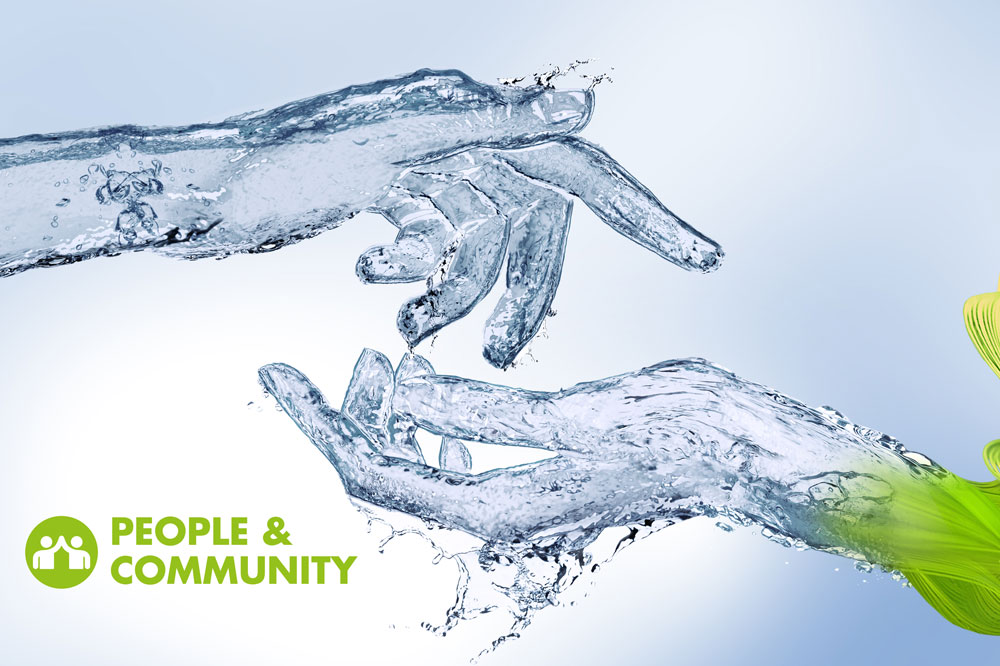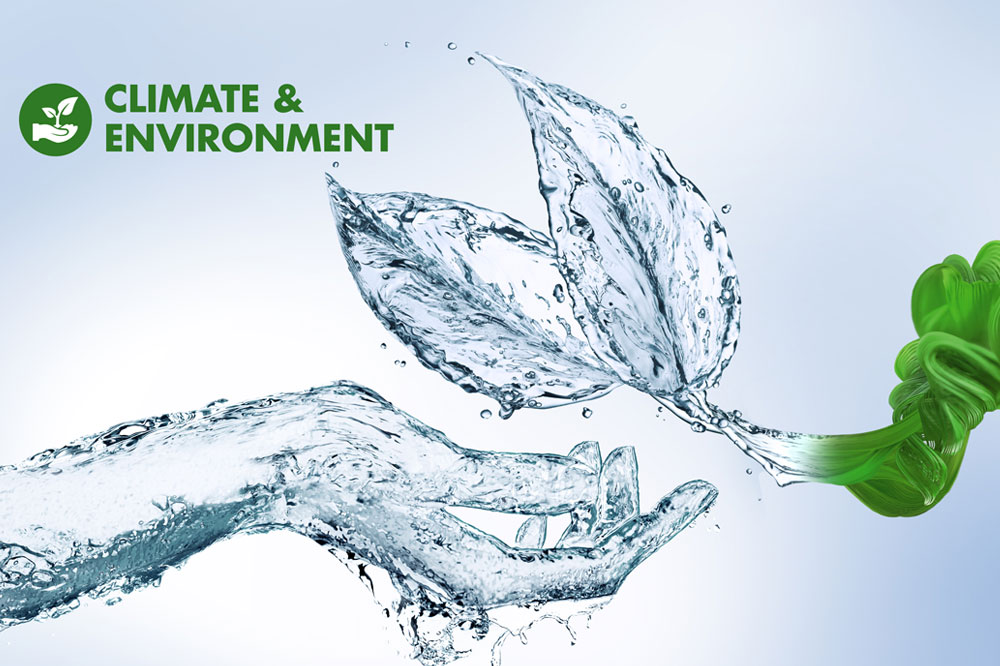 Climate & Environment
In the selection of raw materials and their processing in our production facilities, we want to continuously reduce our impact on the environment and climate and thus operate ever more responsibly. Active environmental, energy and waste management, which is constantly being improved, is an essential part of our AMANN sustainability strategy. For this, we rely on uniform, certified production processes worldwide. This ensures that the same standards apply everywhere - whether in Czech Republic, Bangladesh, China or Germany.
Products & Lifecycle
We work to close raw material and product cycles and thereby establish sustainable standards in our production facilities worldwide. We want to contribute to environmental and climate protection and continuously make our products and production more sustainable. High-quality products must also be well tolerated by the environment – that is our maxim. The products from our Lifecycle line are Cradle to Cradle Certified® Gold and designed for circularity and the AMANN sewing and embroidery threads from the Recycled line are made entirely from recycled materials.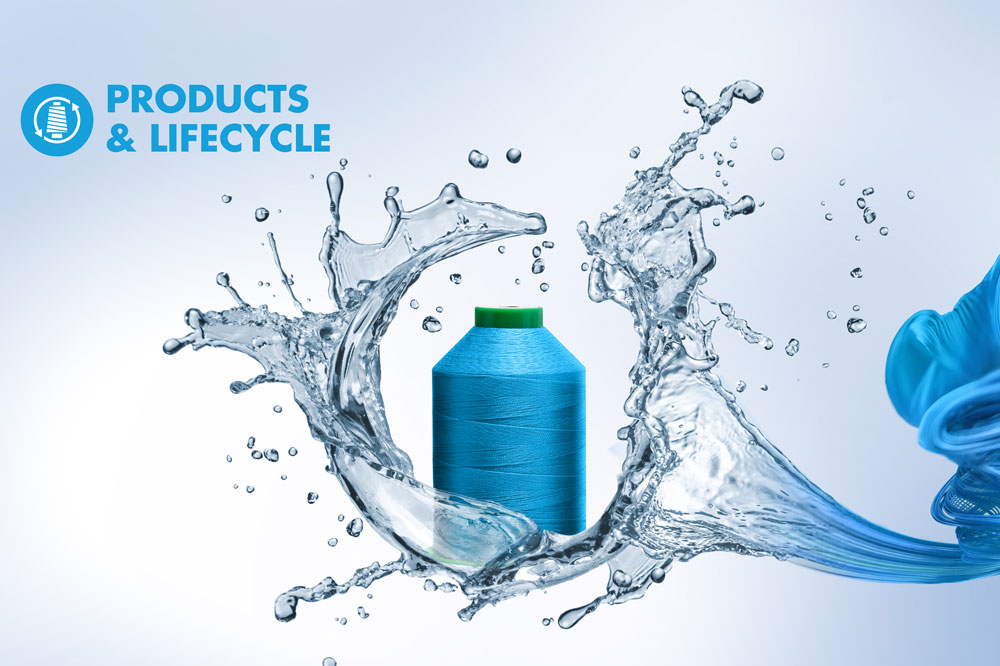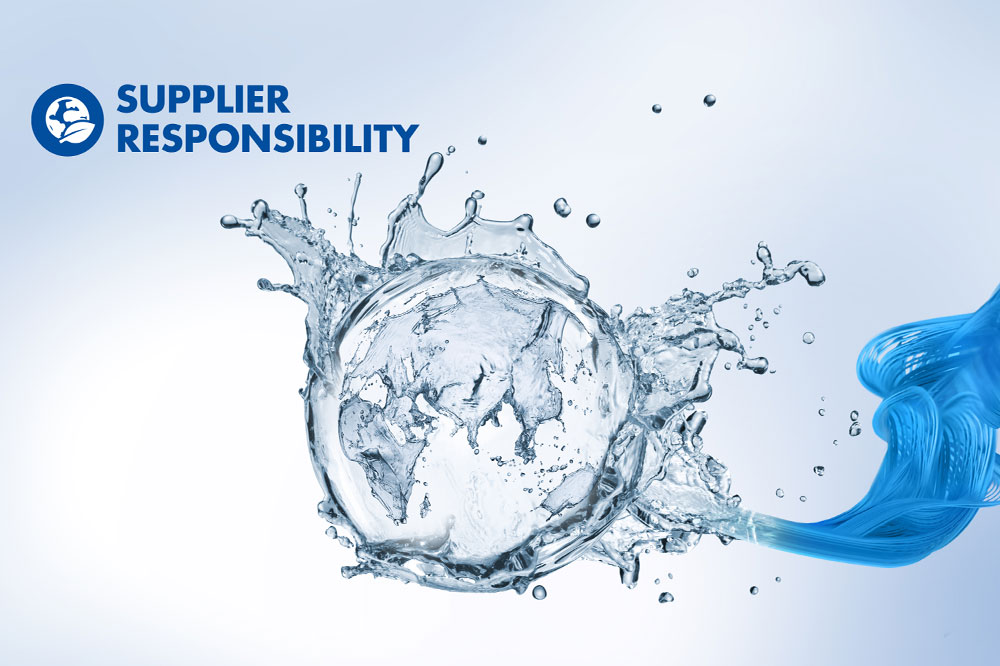 Supplier Responsibility
We want to fulfil our corporate duty of care in the supply chain and procure raw materials according to social and ecological criteria. Together with our suppliers, we want to take responsibility and work together as partners. Transparency, partnership as well as social and environmental responsibility in the supply chain are a matter of concern to us.
Commitment of the AMANN Group to the precepts of the UN Global Compact
AMANN has made a conscious decision to enter into the UN Global Compact. It is our ambition not only to be a pioneer in terms of high-quality, sophisticated products, but also in activities in the spirit of sustainability. With the successful development of innovative threads and yarns, we are actively contributing towards protecting the environment and resources for future generations. Social equality and environmental change go hand in hand with this. That's why we consider the recognition of international standards to be a matter of course.

Read our Sustainability Report to learn more about our Commitment to the UN Global Compact and the Sustainable Development Goals.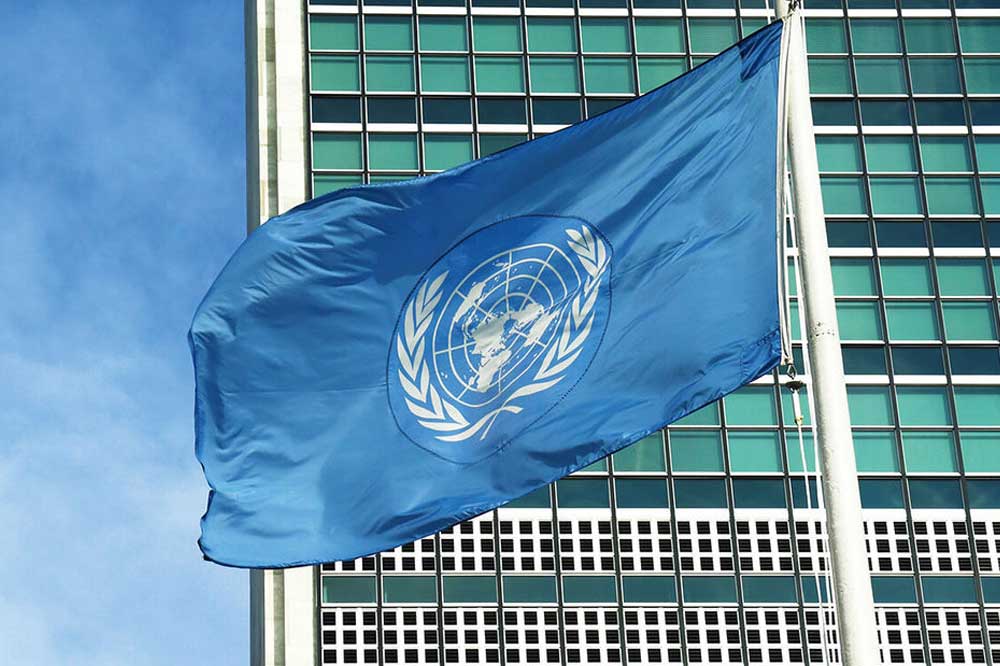 AMANN lives sustainability - ecological and social thinking and acting are deeply anchored in the DNA of the company. Our goal is a maximum sustainable and efficient production. An important step on the way to this goal is the near-term reduction of resource consumption in production as well as the development of new environmentally friendly and intelligent yarns.
The AMANN Group has consciously joined the UN Global Compact. With the successful development of innovative threads and yarns, we actively contribute to the protection of the environment and resources for future generations. Social justice and ecological change go hand in hand. For us, the recognition of international standards is therefore a matter of course. In our Sustainability Report you can find out more about our commitment to the UN Global Compact and the Sustainable Development Goals.
2,500 employees worldwide contribute to the corporate success of the AMANN Group. With the AMANN Code of Conduct, we have committed ourselves to adhere to the highest ethical standards. It is handed out to every employee in his or her native language. One of our principles is that every AMANN employee receives an employment contract, no matter in which country. The occupational health and safety is regulated uniformly worldwide, as our production sites are built according to European standards. At all production sites, the health care of the employees is guaranteed.
AMANN has been actively engaged in environmental, energy and waste management for years. AMANN pursues a global strategy for environmental and climate protection. The processes are certified to ensure the same standard in all our production sites worldwide. In all plants, there is a continuous monitoring of all processes and consumption in production in order to constantly and sustainably optimise them. We have taken up the challenge to reduce the fresh water consumption in our processes worldwide - ideally to zero. In addition to many operational measures, we also approach the issue of sustainability from a conceptual and strategic point of view by working with external partners to initiate new sustainable solutions as pilot projects and then implementing them comprehensively.