As one of the world's leading sewing thread manufacturers, we believe in innovative concepts, individual solutions and intelligent products - from universal sewing threads to technical smart yarns.
We are a regionally rooted global player with the claim to always be one step ahead. That is why we are looking for people who fit in well with us.
Whether you are an experienced professional, a pupil, a student or a graduate - at AMANN you can expect exciting tasks in a future-oriented industry and an attractive career path tailored to you.
Become part of our success story. We look forward to meeting you!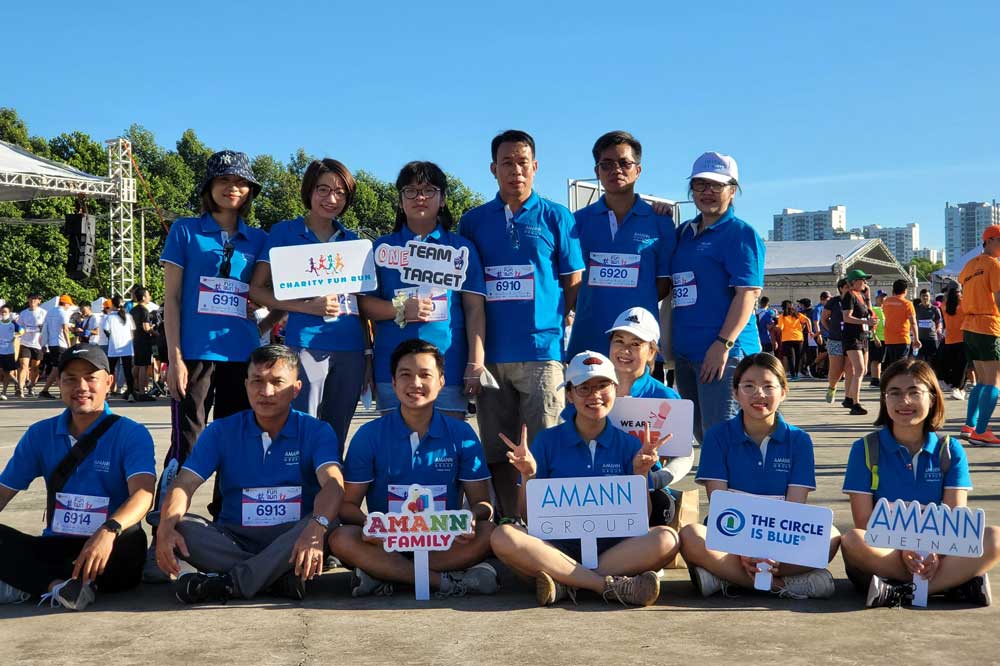 Be extraordinary with us
A dynamic industry in an international, cross-sectoral environment: AMANN never stands still. With our interdisciplinary approach and constant curiosity, we make a big contribution to the advancement of future-proof products. The versatility and diversity of our employees alone allows us and our products to be so varied. We'd love you to enrich the AMANN team with your know-how!
What we stand for
Here at AMANN it's the strengths of every single person that define us as a company. We depend on the knowledge of our employees and value openness towards everything new. Mutual respect and a sense of responsibility are part of the AMANN philosophy that has made us what we are. AMANN stands for quality, innovative products, highly-efficient processes and excellent results. We can only do this when everyone pulls together. Job satisfaction is an important asset to us. Which is why we contribute to it with personal support and a wide selection of social measures.
We promote talents and create opportunities
Developing the next generation really matters to us, so we see taking responsibility in the area of training and science
as a way of investing in the future. That's why AMANN offers different forms of support, including training
partnerships and a range of different scholarships.
Training cooperation
Developing one's personality takes time – so AMANN gives the opportunity to see what's out there and develop themselves early on. Training arrangements with regional schools allow pupils to peek into the world of work, gather lots of information and make contacts. These partnerships help us to find the employees of tomorrow, today.
Germany Scholarship
As part of the Germany Scholarship, we support students with outstanding achievements and social commitment. This is not solely about giving them financial support. Networking with other scholarship holders and personal contact with the relevant departments at AMANN are part of our contribution.
SEWING
Gaining experience without one's parents present, experiencing stimulating dialogue and gaining insights into other ways of living – our SEWING programme offers all these opportunities. For two to three weeks, employees' children aged 15 to 20 years can live with other employees' families abroad to get early insights into different cultures and lifestyles. A tour of the respective AMANN product site rounds off the programme.
Scholarship by Hanns A. Pielenz Foundation
Equal opportunities for all: In cooperation with Hochschule Niederrhein, University of Applied Sciences, Hanns A. Pielenz Foundation supports future students from China and Bangladesh who have obtained particularly good grades. The aim of our programme is to enable an academic career that many families would not be able to pursue on their own without some form of support. Practical experience is provided by involving the scholarship holders in everyday working life at AMANN. The foundation also provides support for life far away from home.