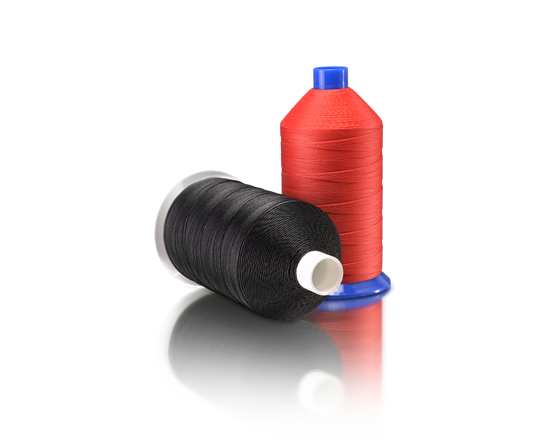 Oxcel
Polyamide 6.6 continuous filament, bonded
safety first: the leading product for airbag cushion manufacturing
excellent processing reliability
perfect for multidirectional sewing
very high seam strength
high abrasion and temperature resistance
| | | | | | |
| --- | --- | --- | --- | --- | --- |
| Ticket no. | Tex no. | Make-up | Number of colours | Needle size (in Nm) | Needle size (in No.) |
| 13 | 260 | 1000 m FS | on request | 180-200 | 24-25 |
| 13 | 260 | 2000 m FS | on request | 180-200 | 24-25 |
| 20 | 175 | 3000 m FS | on request | 140-160 | 22-23 |
| 20 | 175 | 4500 m FS | on request | 140-160 | 22-23 |
| 30 | 112 | 2500 m FS | on request | 130-160 | 21-23 |
| 30 | 112 | 5000 m FS | on request | 130-160 | 21-23 |
| 40 | 85 | 3500 m FS | on request | 110-130 | 18-21 |
| 60 | 57 | 5000 m FS | on request | 100-120 | 16-19 |
| 80 | 39 | 9000 m FS | on request | 90-110 | 14-18 |
Main application:
Oxcel is a sewing thread made from bonded polyamide 6.6 continuous filament.
Safe, when it matters - Oxcel is the outstanding sewing thread for processing airbags. The sewing yarn shows superior sewing performance and is perfectly suited for automates for multidirectional sewing. In addition, it features high temperature resistance, high abrasion resistance, as well as a very high seam strength.
Oxcel, the sewing thread for airbags is characterised by highest safety, reliability and protection. Consequently, it is an indispensable product for the automotive industry.
In the automotive sector, Oxcel is used as special sewing thread for processing airbags.