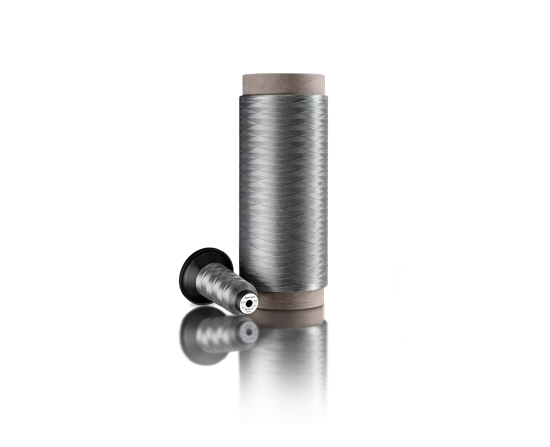 Steel-tech
Stainless steel/Polyester hybrid thread
conductive thread based on stainless steel
excellent wash resistance, also for industrial washing
for heating applications and RFID antennas
the multifunctional smart yarn for knitting, weaving and embroidery
| | | | | | | |
| --- | --- | --- | --- | --- | --- | --- |
| Ticket no. | Embroidery thread | Tex no. | Make-up | Number of colours | Needle size (in Nm) | Needle size (in No.) |
| 100 | 35 | 95 | 1500 m KS | 1 | 100-110 | 16-18 |
| 930 | - | 92 | 5000 m SP | 1 | - | - |
Available colour no.: 1000 = raw, grey due to the stainless steel content.
Main application:
Steel-tech by AMANN is a stainless steel/polyester hybrid thread or conductive thread based on stainless steel.
The stainless steel/polyester hybrid yarn Steel-tech impresses with excellent wash resistance and is also suitable for industrial washing.
Steel-tech, the hybrid thread is used for heating applications and RFID antennas.
Steel-tech is the multifunctional smart yarn for knitting, weaving and embroidery.